Moving In
---
---
Getting to Residence
Once you get your residence assignment*, you will be designated a move in time based on your building. Please do not arrive on campus to move-in before your designated move-in time.
Each building will be assigned to a colour zone with a coded map so that you can easily navigate to your residence. Follow the directions associated with your zone on the map we provide; do not use google maps or another GPS system as street closures and re-routes are not accounted for on these systems.
Once you arrive at your residence, we have a STOP, DROP and GO PARK policy. You will be directed to a drop zone near your building. Students will be dropped off along with their belongings, while the driver stays with the vehicle and then proceeds to their designated parking areas where they can park for up to 3 hours.
Note: Early move-in is not available and overnight parking around residences is NOT permitted.
*Your specified move in time will be sent to your Queen's email address.
---
Arriving by taxi?
If you will be taking a taxi to campus on August 31st, please note there will be traffic delays and depending on your arrival time, you may spend significant time waiting in traffic queues which could add to the cost of your fare. Your taxi driver may also not wish to wait in the lineup and may offer to drop you at an alternate location.
Here are some tips to help you avoid long line-ups: If you've been assigned to Jean Royce Hall (west campus), ask the taxi driver to take you to Richardson Stadium on West Campus Lane, and follow the signs for Pink Zone: Jean Royce Hall.

If you've been assigned to a residence building on main campus, there are two shuttle stops available to you to help you avoid long lineups:
1. Direct your taxi to Richardson Stadium on West Campus Lane. We have arranged for a shuttle bus to take people close to the main campus residence buildings, where volunteers will be on hand to assist you with luggage and help you find your building. The shuttle trip will take approximately 10-15 minutes.

2. Direct your taxi to the on-campus shuttle stop at Goodes Hall (Frontenac and Union St.). Volunteers will be available to assist you with luggage and help you find your building.
---
Driving Directions to Queen's University Residences
This page is meant to summarize the driving directions & parking directions for Move-In Day on Saturday, August 31st by car.
Important: Please follow the bellow driving instructions – not online maps or GPS. There is construction in Kingston and a number of streets around the campus will be re-routed for Move-In Day.

You may also wish to print out our colour-coded
Residence is more than just a place to stay while you attend university. Here, you'll have the incredible opportunity to meet and make friends with students who have diverse backgrounds, experiences, perspectives, values and interests from you.
---
Your Room Assignment
We use a computerized lottery process to assign our rooms. You are randomly assigned a lottery number, and may be assigned to a single, single plus, double, loft double, triple or quad room depending on your lottery number and the availability of your preferred room type.
The room assignment process takes some time as we work through separate lotteries to manage assignments. Some examples of these lotteries include: health and non-health accommodations, preferred roommate requests and living learning communities. We'll be sending room assignments to students on a staggered schedule in the months of July and August.
---
Residence Fee Schedule
| | |
| --- | --- |
| Fee | Due |
| ResNet | September 30th |
| Student Council | September 30th |
| Residence & Mandatory Meal Plan | 50% September 30th |
| | 50% January 31st |
Queen's University Hospitality Services provides first-year and upper-year students living in residence with a hearty meal plan that suit the varying appetites of our student body. Upon acceptance of your residence offer, you will automatically be enrolled in the residence meal plan. The cost will be automatically included in your residence fees.
Your meal plan includes:
19 meals per week – 19 all-you-care-to-eat meals per week in your choice of 3 different dining halls.
200 Trade a Meals (TAM) – Our Trade a Meal option allows you to "trade in" one of your dining hall meals for a designated Trade a Meal specials in retail! Simply look for the TAM logo in any of our 23 retail locations on campus and let the cashier know you would like to use your meal plan TAM for that meal!
150 Flex $ – You receive $150 Flex $ on top of your dining hall meals to start off the semester. Your Flex $ are on your student card and work like cash. You can use these on snack items in retail like drinks, baked goods or Fresh to Go items. You can also use them on top of a TAM meal if you want to add something extra like dessert or a piece of fruit! Don't worry about running out of Flex $, you can add more at any time! Read the meal plan Terms & Conditions.
Have a few questions concerning your meal plan? Consult our FAQs! If you still have questions, feel free to email dining@queensu.ca.
---
Packing List
Note: If you are interested in purchasing bed linens, pillows, bath packages and other personal items to be delivered directly to your residence room, please contact Campus Linens at: www.campuslinenscanada.com.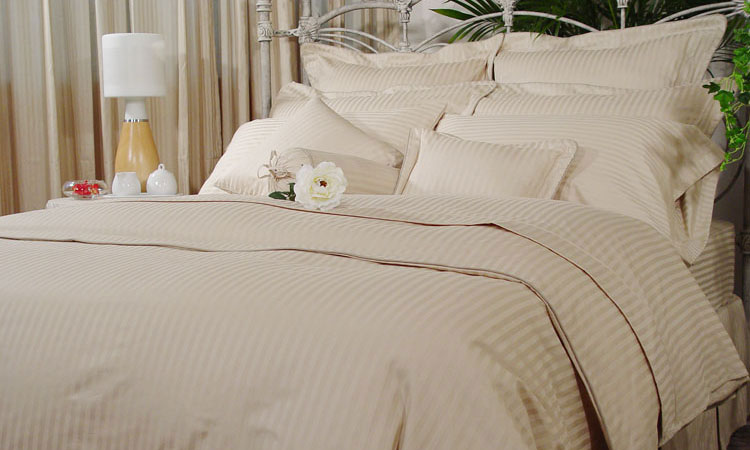 For Leggett Hall, Watts Hall, Brant House, & David C. Smith House, please order linen packages 4A or 4B.
Packages 1A to 3B will work for all other residences.
---
Before Coming to Residence – ResNet System Requirements
To be able to connect to Queen's ResNet system, you must have:
A Windows or Mac-based personal computer with a currently supported operating system.
A 10/100/1000 Mbps Ethernet compatible network interface or one available USB port for an external network adapter.
If your computer is wireless only, then you will need to install your own wireless router on your ResNet Ethernet connection.
Ensure that you have an Ethernet cable! Whether you connect your computer to the ResNet wall jack directly or use a wireless router, you must ensure that you have an Ethernet cable to plug into the wall jack. Most wireless routers have an Ethernet cable in the package, otherwise, you will need to purchase one.
For more information about internet in residence please visit our internet services page.
Please read the New Student IT Guide before coming to residences
---
What's open on Move-In Day?
Please visit the websites for the following locations for information about their hours of operation on Move-In Day:
---
Information Sessions for Families & Guests
An accessible version of the Information Sessions for Families & Guests can be found here.
Family Information Sessions:
Family information sessions will be held on both main campus and west campus at the following times:
Main campus: 11:00 a.m., 3:00 p.m. (Grant Hall)
West campus: 1:00 p.m. (Duncan McArthur Auditorium)
There will also be resource tables at Grant Hall (10 a.m. – 4: 00 p.m.) and Jean Royce Hall (8 a.m. – 3 p.m.) for family members who have questions.
We're here to help!
---
Have questions? Call us!
Residence Admissions
reshouse@queensu.ca
Tel: 613-533-2550
Residence Life Office
reslife@queensu.ca
Tel: 613-533-6790